CHOOSE
Choose the clothing you want: jersey or shorts. You can adjust everything!
Design
Start being a designer of your own clothing. You can choose colors, add a logo and add some special features.
ride
After finishing your design, you send it to us. We start working on it. Soon you can start riding in your own designed clothing. Have fun!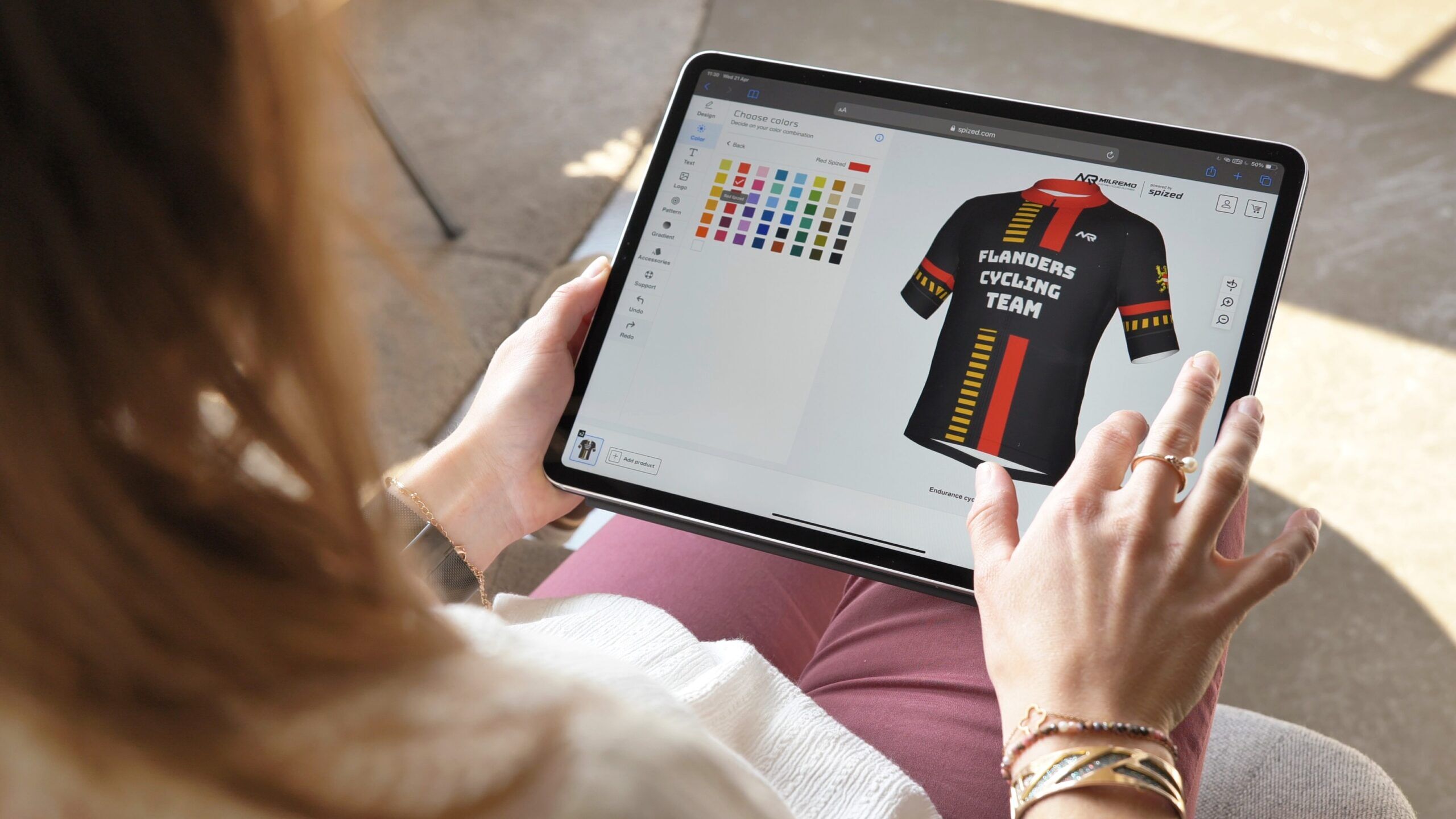 Configure your jersey in 3D
There are 50 different colors to choose from to customize your apparel to your liking. Logos, emblems or names can be added either by drag & drop or via the menu bar on the left edge With exciting patterns you can give your Milremo outfit an extraordinary and individual look.
Milremo design online is powered by spized . The advantages when customizing your Milremo custom cycling clothing on spized: 100% design flexibility, available from 1 pcs – no minimum quantity. No additional printing costs and short lead-time.